Have a Zissen Pesach!
April 6th, 2009 by Melina
Hey! Anybody Want Some Chicken?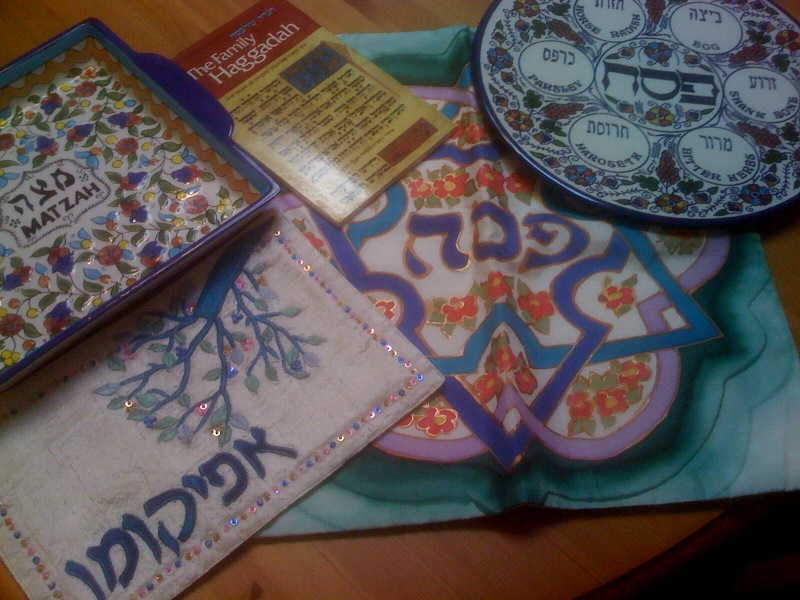 If you answered yes to that question, come to one of our seders. Everybody else is, so what's one or two more, right? Just take a peek inside my mother's overflowing refrigerator and you'll see what I mean. 
Seriously though. Hello from the San Francisco East Bay, where Hamudi and I are again visiting my mother.
We've got chicken for 25 people (divided over two nights), plus four whole chickens that will, if all goes according to plan, magically turn into soup tomorrow morning.
I got here and found Mount Manischewitz:
Yes. All of this has to be turned into a meal, or two, or twenty. And did you notice the freakishly ginormous Box o' Matzoh?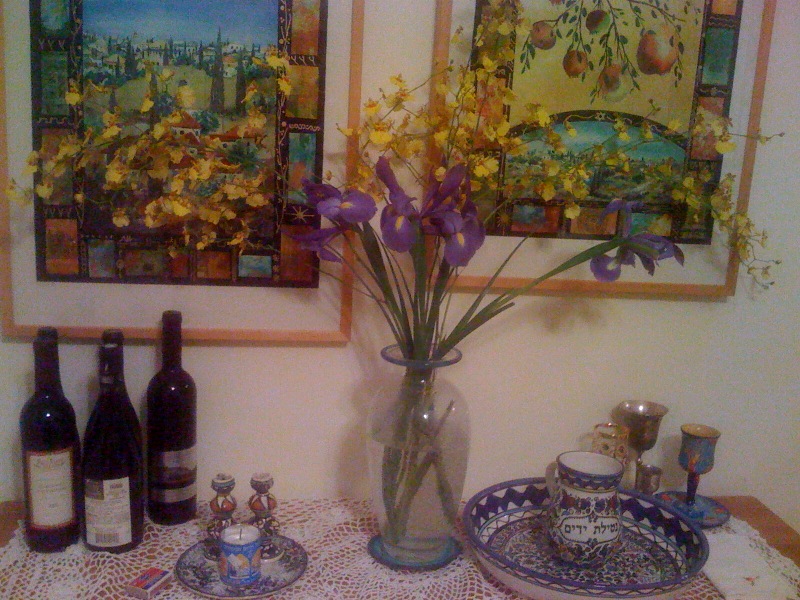 Anyway, this is where you come in. I'm home alone cooking, cleaning and trying to keep the dog quiet. I'm bored, so I thought you might want to keep me company and help me procrastinate. 
So, over the next twenty-four hours, while I continue the endless Passover preparations, I'll be adding a Kosher For Passover section to my recipes page. I don't expect that you'll be rushing to try any of the recipes, but I'll post them anyway.
Why not, right?
See you all soon! To those of you celebrating, have a zissen Pesach!
Update: Recipes have been posted. Oh, and the cooking didn't cause me to keel over. And that's a plus, right?
Posted in California Dreamin', Holiday Fun