Goat Notes
May 24th, 2010 by Melina
Kidding Season

As promised, I'm going to shine a big bright light on my most humiliating episodes of writer-related insanity.
Without further ado, here's writer crazy incident #1:
Y'all know I have a thing for goats (and sheep, etc.) right? I write about Crete, my father's family is all from Crete, so it fits.
And it goes back a long way:
Last year, I found out the teacher next door spent his spring break on a goat farm to help with kidding season. Once I realized what "kidding" meant (I'm slow, especially after a long school day), I got really excited because there's a scene in my first book wherein the hero and heroine help a goat deliver her baby.
So I bombarded him with all sorts of questions, and when he mentioned a breech birth, I spat out, "Oh yeah, I saw something like that when I was watching goat births on YouTube!!!!!"
At which point, he took a giant step backwards.
I never did get a chance to explain the reason for my research. . . 
However, as soon I got home I wrote it all down, and labeled the page "Goat Notes:"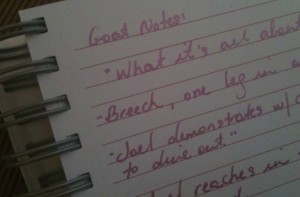 (In case you're wondering, this is in fact the same unfortunate creepazoid who gave me that playlist. . . Yeah. Him. But "Joel" is the name of the hero in this story, not the creepazoid. Must protect the guilty.)
Here's one of the videos I watched. I promise, it's not gory. It's one of the sweeter (and cheesier) videos.
Enjoy!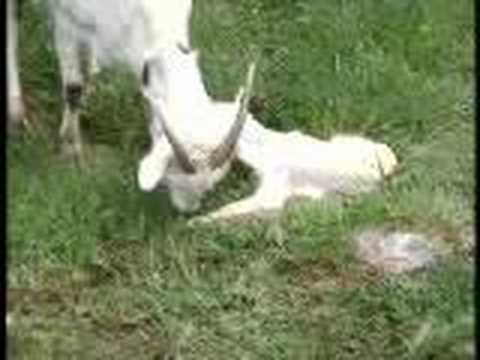 Posted in Writer Crazy, Writing Life