Village Life
January 8th, 2011 by Melina
A day in the life on Crete's southern coast

Note: I wrote this while I was still in Crete, but couldn't get enough Internet time to post it. And now, I'm having a style sheet problem, so please excuse the formatting issues.
Also, there's a slideshow at the end of this post.
So here I am in Crete, although, sadly, my trip is just about over. But let's not talk about that.
I wasn't sure what being in a Cretan village on the beach would be like in the winter, but to my delight, it's been a great experience to be here without the tourists, when life is just going on normally. It's been pretty warm too, which is a bonus. There are oranges on most of the trees. Everywhere I go, I hear the water.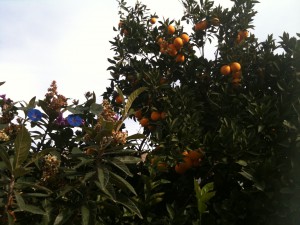 There's music everywhere. And I mean everywhere. Every shop, every car, every house. Most people's cell phones have Cretan ring tones. I love that music is such a part of people's identity. Tonight, I asked my nine year old cousin what her favorite music was, and she named a Cretan musician, Skoulas, who's more her grandparent's generation than her own. That's pretty impressive.
Here's what my daily life has been like. I'm going to give you a simplified, idyllic version. But keep in mind that village life isn't as easy as it sounds.
When I get up, I go downstairs to the taverna connected to my hotel, which, as far as I can tell, is the only restaurant open right now. And by the way, I use the term hotel loosely. Basically, I'm renting a room.
At breakfast, the taverna is full of older men drinking coffee, but they greet me warmly, as do Vassilis and Katerina, the owners. Breakfast is included in the price of the room. They make me frappe (bless their hearts) and orange juice (keep blessing their hearts – the oranges right now are so good). They also bring me bread from the bakery with packets of butter and jam (which they call marmalade) and a tiny bowl of yoghurt and honey.
It's the perfect way to start the day.
I feel bad for Katerina though. She's got serious leg pain from working so hard.
After breakfast, I head to my aunt's house or my cousin's house, depending. Even thought it's just past breakfast time, everyone's busy making lunch, which is a huge deal. They exhaust themselves cooking, but I can't imagine what they'd think of slapping together a peanut butter sandwich and moving on with the day.
While lunch is cooking, we just hang out. One of my cousins has an adorable two year old. I've been teaching him computer games that teach mouse skills. His favorite game is "Pet Clifford." I've learned the Cretan word for dog (I knew the Greek word, but I didn't know there was a special Cretan one). Koluki. Or, with a Cretan accent, Koluchi. Now Creature has a new nickname!
Then, it's lunch time.
My family used to own one restaurant, one taverna, and one cafe, so they know what they're doing. Not only that, my cousin and her husband have several greenhouses and their own olive trees. So imagine the vegetables! Sorry to get all poetic on you, but the olive oil is liquid gold. Only thing is, they use it like water. Delicious as it is, it takes some getting used to.
The platters of fries are never empty. Ever. It blows my mind what Greek olive oil can do to a potato. Absolute magic.
Here's a picture of dolmades, made with cabbage leaves (as opposed to grape leaves):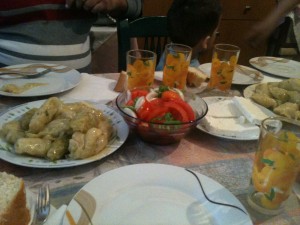 Then, the village shuts down for the siesta. It's like rest hour at camp. I usually just read, because I'm not used to naps and don't wake up so well.
I also take a shower, which is easier said than done. In the summer, the fact that the shower is a just a porcelain slab on the floor doesn't bother me. The floor dries quickly. But in the winter, the floor is always wet. But what can you do?
Then it's time to visit the cousins again. At nine, Big Brother comes on. I could tell you that watching it is good for my Greek, or how it's cultural research. Or I could save time and just confess that I'm hooked.
Dinner's late. Like nine or ten. I try to get back to my room by eleven. I need my down time, and my time to read.
I fall asleep to the sound of the music from the taverna downstairs and the sound of the waves.
Adjusting to village life is always a shock to the system. But it gets under your skin, which makes leaving a million times harder. I hope Brooklyn shows some mercy on me when I get back.
Counting the days until my next trip. . .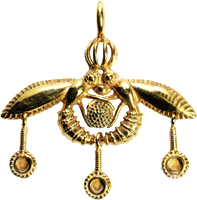 Posted in Mel's In Greece!