Gaidouronisi (Γαϊδουρονήσι)
July 21st, 2011 by Melina
"Donkey Island"

Last week, I took a boat to Gaidouronisi (Donkey Island), an uninhabited (or as I used to call it, "deserted") island just south of Crete.
The island is also known as "Chrysi" or "Chrissi," which means "golden."
It's pretty obvious why:
There were three reasons I wanted to go. 1. I needed a break from the village. 2. I was there as a teenager and was fascinated by it. 3. One of the most romantic yet heartbreaking scenes I've ever written takes place there. Talk about fun research!
Here's the thing about Cretan travel: The journey, if it involves a boat, is usually as wonderful as the destination. Or sometimes, even better.
And I'm saying this as somebody quite prone to seasickness.
Confession – the first thing I did on that boat was order a frappe. Do not mock or blame. Y'all know how I feel about that stuff.
And then, I sat back, took in the view, and listened to the Cretan music. If that playlist were on iTunes, I'd be all over it.
Most of the songs involved words like "sea" and "island." Very fitting.
And, get this! Two of the songs were right out of my playlist for my last book.
Check it out: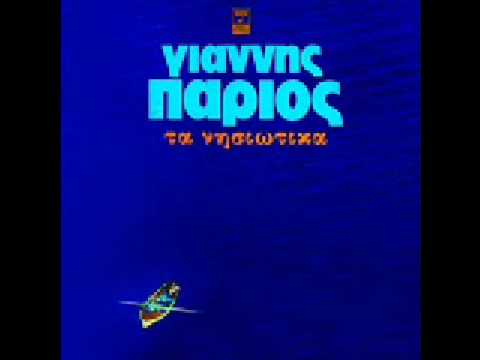 Once you get to the Island, it's a bit of a walk to the prettiest beach. It's not that far, or that steep, but with the heat and the sand, it definitely feels like a hike: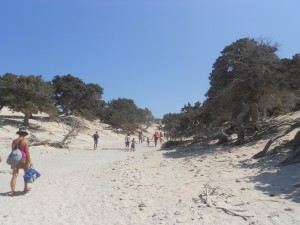 But, as you can see, it's well worth the trouble!
Sadly, the day I went was rather windy, which made swimming very difficult and not so enjoyable. So I spent a lot of time exploring and relaxing in my lounge chair, listening to the soundtrack for the book I'm supposed to be working on and drinking (more) frappe.
On the boat ride back, I could barely move from my chair. All the sun had done me in (my umbrella wasn't in the greatest condition), and the wind made the boat a little rocky.
But, like I said: the experience was more than worth it. Even if (in case any of you are curious) I didn't see any donkeys.
Now. If I could only get back into that book. . .
As they say here, "sto kalo" ("go to the good").
In other words, be well!
See you soon,
Mel
Posted in Mel's In Greece!